Erin S McIntyre
Writer
Erin is a professional writer and web developer with a Master's degree in web development, and her specialty is writing for the web. She contributed excellent articles to multiple publications in her career, including Mothers and More.
Kristina O'Leary
Editor and Writer
Kristina has been a freelance editor and writer for over ten years. As an editor for international healthcare professionals seeking admission to U.S. degree programs and many publications, she is a real professional in writing well-researched content.
Laura Davies
Writer
Laura is a dedicated writer and keen researcher, passionate about creating articles that help and inspire. She loves to delve into journals and the latest research so her readers don't have to.
She's also an ex-teacher and mom to two young daughters. Her experience with finger painting, den building, and diapers is extensive, and she's always happy to share what she's learned along the way.
Haley Burress
Writer
Haley is a full-time freelance writer focusing on creating content for caregivers that inspires and empowers. She has worked with vulnerable populations her entire life and has written for healthcare organizations as well as for parenting publications about infertility, pregnancy, and mothering.
When she isn't at her keyboard, you can find her on any local trail with her husband, kiddo, and dog, reading her next favorite book, or reaching for another cup of coffee.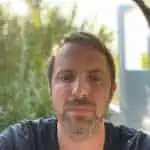 Yves Brunner
Digital Marketing
Yves does work in digital marketing for nearly 20 years. Born in Germany but living in Cyprus in the Mediterranean Sea, he is responsible for everything from SEO to managing communication with the press. He likes to play with his Bengal cat and cook tasty food in his free time.
Stephanie Wright
Writer & Nurse
Stephanie Wright is a registered nurse and dedicated writer. She writes articles about various health and wellness topics, including mental health, women's health, and parenting.
As a nurse, Stephanie has seen firsthand how mental illness can affect a person's health and well-being and is passionate about educating others. She has a Bachelor of Science in Nursing and Communication Studies from the University of Louisville. She keeps up with the latest health research as an active healthcare professional.
Kristina Cappetta
Writer
Kristina is a freelance writer with more than 20 years of experience. She has a journalism background as a former TV news producer and has contributed to numerous online parenting platforms. As a mother of two, she brings her personal experience to her parenting writing.
L. Elizabeth Forry
Writer
Elizabeth is an Early Childhood Educator with fifteen years of classroom teaching experience. She has a Master of Science in Early Childhood Education, a Bachelor of Arts in English, and one in Music. She has taught children in Japan, Washington D.C., Chicago, and suburban Maryland.
She is trained as a reading therapist, has a TEFL certification, and has done extensive work with children regarding mental health, social-emotional development, and gender development. She has written curriculum for children and educators and has led training sessions for parents and educators on various topics on early childhood development. She is the mother of two boys and resides outside of Annapolis, Maryland.